When searching for your perfect wedding dress – there are a few things to keep in mind to make your search runs smoothly.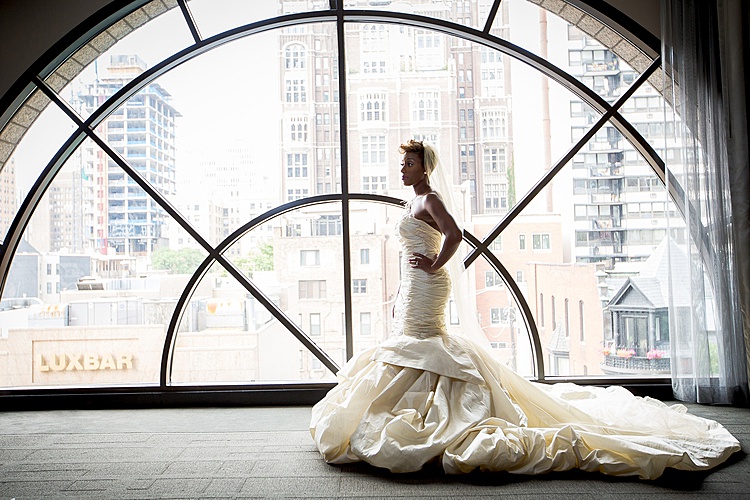 Photo Credit: Ingrid Bonne Photography
WHAT is YOUR DRESS BUDGET?
Set your wedding dress budget before the appointment and make sure to stick to it.  Don't try on dresses that go over your budget.  It's a great idea to call ahead to the dress boutiques and ask them about price ranges before you stop in. If you fall in love with a dress that you cannot have it will make finding the right dress in your price range close to impossible.
HAVE YOU DONE YOUR RESEARCH?
Look for shops in the area will have the most choices for your price range as well as looking at reviews.  You won't want to travel to a shop just to be disappointed by the service.  Also, if you're looking for a specific dress designer or style it's good to know if the boutique carries them.
What Type of Dress are you looking for?
Look online or in magazines to get an idea of what kind of dress you think would best suit you.  You don't have to find your exact dress – just find pieces of styles that you like.  Once you have some ideas, pin  some pictures of your favorite styles and have the photos handy when at the store.  This will help your consultant guide you in the right direction when finding your dress. 
That being said, while you think you might want a specific type of dress, be open to trying on a dress or two that aren't in the style type that you think you want. Many have thought they wanted one dress type but have fallen in love with something they never thought they would like.
Who are you bringing to the appointment?
After a long day on trying on dress after dress, the white gowns will slowly begin to blend together and it may be hard to remember which you like and which you don't. By bringing along a team of your best girls, finding a dress will be smooth sailing.  While thinking of people to bring, make sure you are choosing people who are open minded and to those that will listen to your opinion as well as those who will be constructive.  Remember that honesty is the best policy so it is best to keep in mind that family member or friend that will tell you how they really feel.
Also, don't bring too many people. While everyone has great intentions – well, they also have opinions.  This is a big decision and sometimes having too many opinions can be overwhelming.
Last piece of advice: Don't expect to find the perfect dress at the first shop that you go to. You may need to look around to find the dress that is right for you. Don't settle for a dress because you have been shopping for hours. Give it time – the dress will find you.