You have great candidates for your wedding party but you're not sure where to start. Here are some of our tips to narrow your list and pick the perfect wedding party for your special day.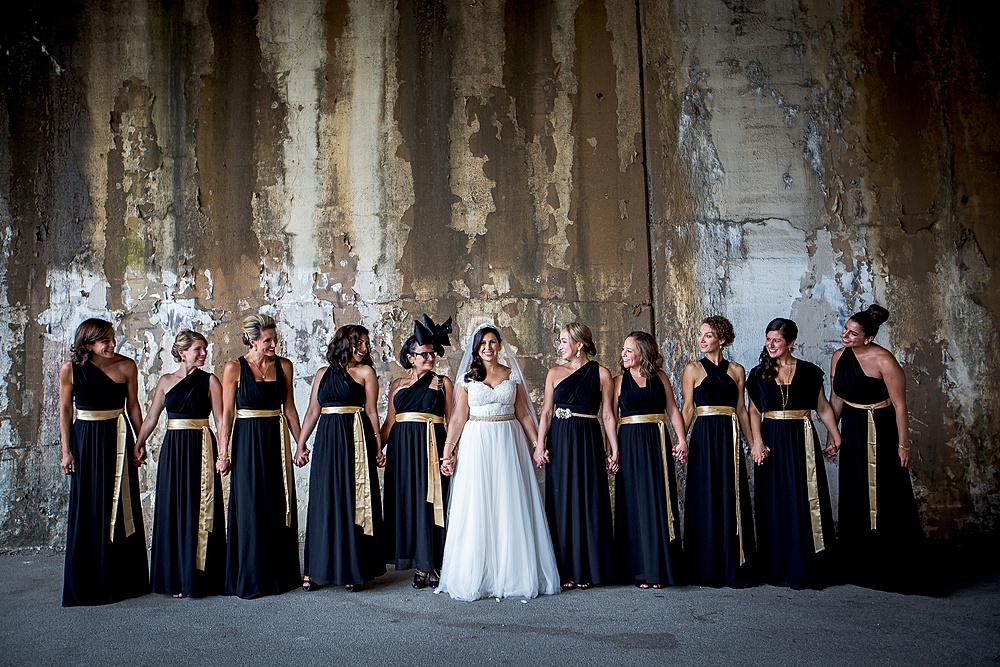 Photo Credit: Ingrid Bonne Photography
Wedding Size
If you are planning a small and intimate affair ten bridesmaids may be a little over excessive. If an extravagant event is more up your alley then ten may not be so bad after all. The average number for a wedding party is 4-6 people on each side.
FINANCES
Talk finance with your fiancé.  The larger the wedding party, the more you'll spend on flowers, hair and makeup (if you're covering this), gifts, and more.
MORE Opinions
Remember that the more people you include – the more opinions there will be about every detail of your planning. Think opinions on dresses, hair and makeup, flowers, and other items you may not want opinions on.
DON'T ASK PEOPLE OUT OF OBLIGATION
Choosing people to be in your wedding party is extremely meaningful because these are the people that you are asking to stand with your and support you on your big day. You don't have to ask someone just because you are afraid that it will hurt their feelings if you don't. Also, you don't have to ask someone to stand up in your wedding just because they asked you. That being said, we do make an exception for your future in-law siblings. It's always great to include them in the wedding if it's possible.
There are other ways to include your loved ones
From ushers and officiants to ring bearers and flower girls, many cultures and religions have fun and traditional ways for people to be included in your wedding. Even if your big day is not going to be extremely associated with you or your partners religions or cultures – do some research on the background of them and if you find an idea that you adore go with it! This will also impress some of your friends and family who may be heavily associated with it.