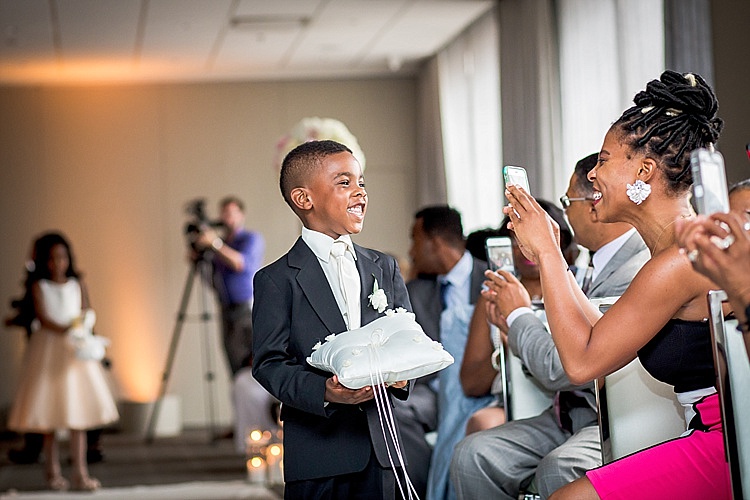 Photo Credit: Ingrid Bonne Wedding Photography
Deciding whether or not to have children at your wedding can be tricky. Here are are pro's and con's to inviting little ones to your reception.
Pros:
Kids are part of your friends and family. Even though they are young, they are still important to you.
Kids can be easily entertained. Prepare a kids table with coloring books or crafts so that the young ones can be occupied while their parents have some fun.
Ask parents to bring picture books or toys that the kids can play with quietly during the reception in order to avoid interruptions during the ceremony.
You can even hire sitters to make sure all of the kids are taken care of so that their parents can still have a little fun.
Cons:
It's okay to want to have more of a party crowd at your reception, but keep in mind that this may not be the best place for children. It's not necessarily them, it's the vibe you're going for. Don't feel bad for not allowing them to attend!
Be prepared for potential interruptions! Kids may have a tendency of having outbursts in the middle of the ceremony. the less children present, the more control you have over your event.
Kids may seem to have more energy than most adults, but they grow tired must faster. If you invite children to your reception, be prepared for tantrums or for the little ones to fall asleep. make sure parents are okay with leaving your reception early to combat the tiredness.
 Keep in mind that if there are children present, you may not be able to have as much drinking and partying during your reception. Kids are impressionable and even though it's your big day, you still need to be a role model.