Vera Wang has done it again – and just in time, too. With Halloween right around the corner, Vera Wang has released her new line for Fall 2012 Wedding Dresses… and with not a hint of white.
Time to rev up the excitement — what did she do this time to make the fashion world gasp? Is it more of her defiance of 200 years of white by going with her pastels? Did she go bold with red? Decide to awe in orange? Or maybe…
Stop right there. Ms. Wang decided to stick with the adage of old: black is the new black.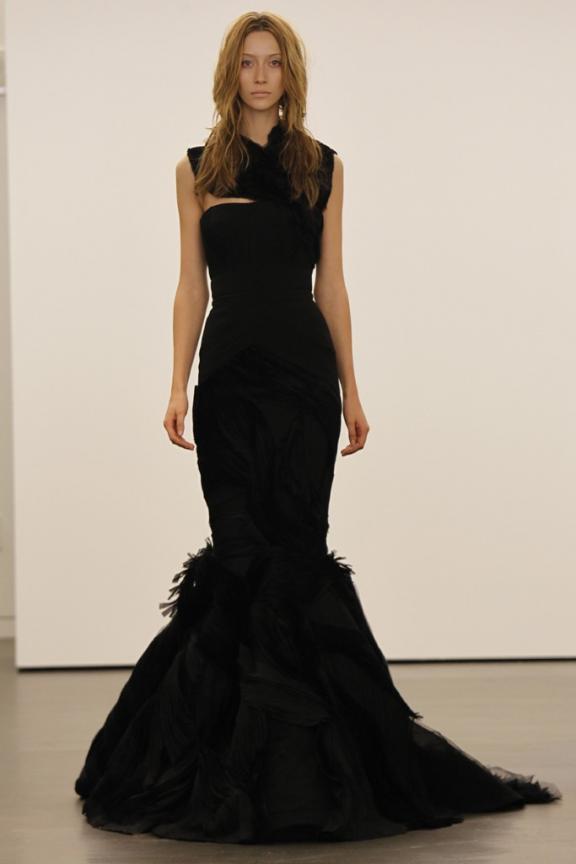 Stunning, jaw-dropping, and most of all, daring, Vera Wang has just demonstrated that even with more than twenty years in the fashion industry, she still has plenty of tricks up her sleeve.
Feeling a little daunted by this unexpected swing in fashions, ladies? Not to worry! These stunning Gothic pieces will in fact be available in the less shocking whites and ivories, so if you've already taken a peek through her new line and have fallen in love with a particular style… and just not the color? She didn't forget you 🙂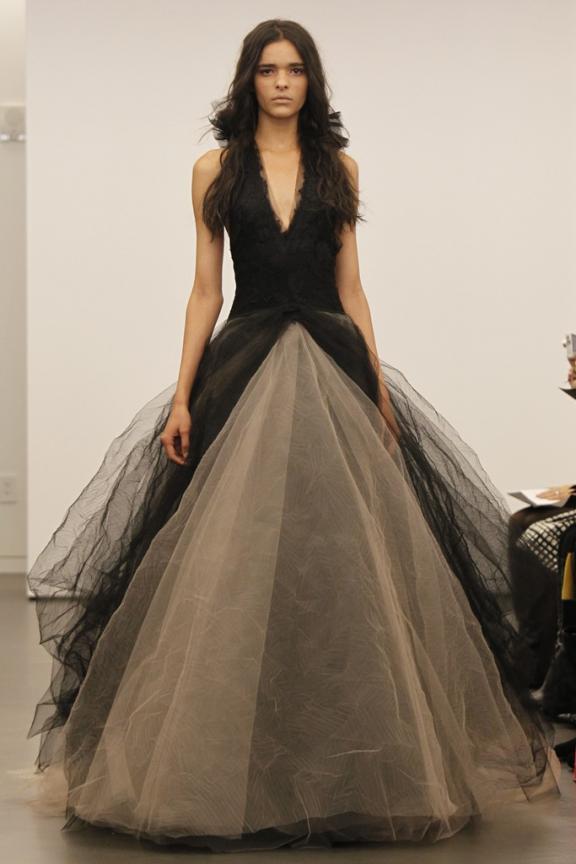 What better way to bewitch, bother, and bewilder than by swishing down the aisle in black