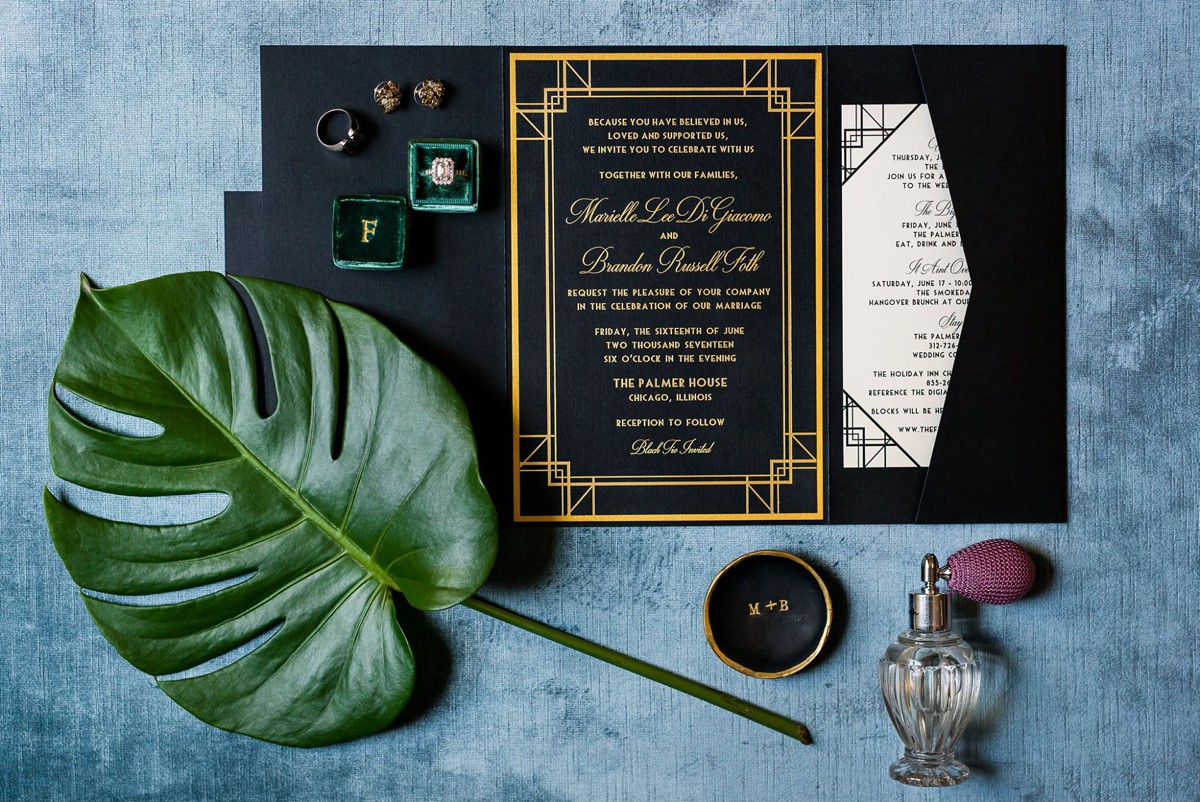 Photo: Kent Drake Photography
I had one of my clients ask me to take a look at her sample invitation so I pulled out my Emily Post book to take a look at some specifics.
I found the list of Don'ts and it was extremely eye-opening so I thought I would pass these tips along
and explain in further detail per the Emily Post Weddings Etiquette Book.
1. Don't include wedding registry or gift information.
It is considered in poor taste to include this information in the invitation. Those that want to know where you are registered will find this information out by asking around. The more tech-savvy guests will check out your wedding website, where it has become ok to list out this information.
2. Don't WRITE  – "No Gifts".
You may think it is a great gesture but it still not something that has a place on an invitation.  By posting this, you come across thinking you are entitled to a gift.
3. Don't LIST – "No Children".
The way an invitation is addressed indicates who is or is not invited to the wedding.  If there are guests that invite guests or add children that are not listed on the envelope, whoever is hosting the wedding can call right away and explain (nicely) that children are not being invited.
4. Don't use bulletin board invitations at work.
It can become dangerous as you have no idea how many people will attend. Your coworkers may bring spouses, children, a friend – who can really know for sure? Anyone special enough to be invited to your wedding deserves a proper invitation (and it will help you control your guest count).
5. Don't use labels on your wedding invitation envelopes.
You just spent how much time looking for the perfect invitations and how much money on beautiful invitations and then you slap a cheap looking label on the front because it's easier? Have someone either hand-print calligraphy or have someone print calligraphy on your invitations – it will look 100% better and make a huge impact on the first impression your clients have when they receive your invitation in the mail- trust me.
6. Don't list details on alcohol.
This information should not factor into whether a guest attends or not.
7. Don't underestimate your time.
It may take a few weeks for your invitations to get printed by a professional printer. In addition to that, you need to mail out invitations approximately 8 weeks in advance. It will also take you awhile to address, assemble, and mail invitations. Plan ahead and you will be ok.
8. Don't offend your "B" List.
Word of caution: don't invite your "B"-listers less than three weeks before the wedding because it will be obvious and may make those guests feel unwelcome – even more so than if they had not been invited in the first place.
Need more advice from a wedding planner? Tired of going through the planning process and feeling like you're second guessing everything? Contact us here for a complimentary consultation!
Happy planning!